LET'S Create Your FREE NGO Website
Time and resources are frequently restricted for nonprofits organizations and an organization's website is a cost-effective manner to get records to those who are inquisitive about contributing to its mission. 
In the ever-evolving digital world, each organization wants a solid on-line presence to reach and connect with their meant audience. For nonprofits, digital promoting could be a providential for its low price however effective ability to make social awareness, strengthen fundraising efforts, and unfold their advocacy.
With the help of numerous digital channels, you may be capable of connecting from every corner of world and can make huge round of applause for your work and comprehend your vision
Webpirates have constructed dozens of websites for nonprofits throughout the world, and while a beautiful, design helps to compliment the organization's targets and offers peoples a visual of the organization's impact on society welfare. and here we are offering FREE NGO WEBSITE to inspire and help peoples.
Benefits of Creating Charity Website
Below are some possibilities that you may gain for your organization's website:
Increase donations (monetary or a specific items like clothes, canned goods, etc.)
Increase connectivity of peoples
Increase volunteers
Spread information or awareness
Collect petition signatures
Promote an upcoming campaign
Promote fundraising activities and publicity.
And How We Work?
Proper Planning and flawless Website designing
Content and Navigation planning
Development, integration configurations and extensive testing
Free Lifetime support provided for NGO
promote fundraising activities and publicity from Our sources
Donation Page Creation
Free Creation of professionals Social media accounts
"Charity is a universal remedy against discord, and an holy cement for mankind."


William Penn

Our Specialty As Webpirates
More Traffic
More Conversions
More Revenue
More Authority
More Engagement
More Ease
BRANDING AND CREATIVE SERVICES
10 Most Important Points To Keep In Note While Creating a NGO Website
Please Fill the form you will get the important principles of NGO 
Our Association And Certification
Request Free Web Designing Consultation
Webpirates- pirates of digital era
Price &
Packages
Starter Plan

₹8499 /mo
Increase traffic 130%
Backlink analysis
Organic traffic 215%
10 Free Optimization
24/7 support
Basic Plan

₹13999 /mo
25 Analytics Compaign
1,300 Keywords
25 social media reviews
1 Free Optimization
24/7 support
Business Plan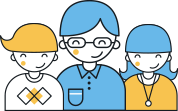 ₹18999 /mo
Increase traffic 130%
Backlink analysis
Organic traffic 215%
10 Free Optimization
24/7 support
Business Plan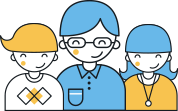 ₹51000 /Quarter
Increase traffic 130%
Backlink analysis
Organic traffic 215%
10 Free Optimization
24/7 support