LET'S Create Your Portfolio Website
A personal portfolio is definitely your best friend for attracting new clients.
Create Creative portfolio website to show your work, skills, talent and experience which open up the window for the world to reach you. It shows the great way possible to create best impression on clients as you are already aware of how difficult it is to convince a client. If you don't have a website, moreover you have lost your points because More than 95% of netizens look for businesses online. And, if you are not on Google when they need you, you are losing a business opportunity.
Webpirates is Digital Agency with over a decade of experience in Designing and development, SEO expertise, marketing etc. We have a team of developers and experts who are specialized in providing services such as Custom Web Development, E-Commerce Web Development, Marketing, Portfolio Website, etc.
Webpirates offers a few specialized plans depending on the Portfolio design & model and size of your website. As we have enough expertise in creating and implementing end-to-end solutions that integrates with your online business needs and help you reach the global audience within a short span of time. Our web development services have been deeply reputed for its quality, consistency, timely delivery and affordable solutions. We develop online stores that work smoothly with mobile phones, tablets and desktop computers
Features To Pin In Portfolio
Website design should stick with your potential client's eyes
Unique and creative design
New content,
Follow the latest design trends
Stay flexible about changing things
"CEOs are worried they're going to get fired any minute. They're worried about their portfolios."


Dan Jenkins

Our Specialty As Webpirates
More Traffic
More Conversions
More Revenue
More Authority
More Engagement
More Ease
BRANDING AND CREATIVE SERVICES
Download Anatomy of a Perfect Portfolio Website to Showcase Your Work
Please Fill the form you will get the full support of perfect portfolio website
Our Association And Certification
Why You Need a Personal Website?
Simply answered, INTERNET… around the globe you are always advised to built a personal website to compete with market or it gives you freedom to express yourself worldwide and become easier for your clients to reach you
Request Free Web Designing Consultation
Webpirates- pirates of digital era
Price &
Packages
Starter Plan

₹8499 /mo
Increase traffic 130%
Backlink analysis
Organic traffic 215%
10 Free Optimization
24/7 support
Basic Plan

₹13999 /mo
25 Analytics Compaign
1,300 Keywords
25 social media reviews
1 Free Optimization
24/7 support
Business Plan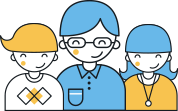 ₹18999 /mo
Increase traffic 130%
Backlink analysis
Organic traffic 215%
10 Free Optimization
24/7 support
Business Plan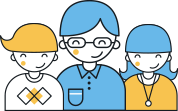 ₹51000 /Quarter
Increase traffic 130%
Backlink analysis
Organic traffic 215%
10 Free Optimization
24/7 support